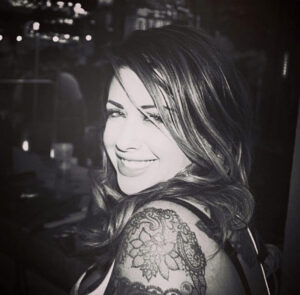 Hello, my name is Karessa and I created this company to provide conveient salon services to anyone and everyone. Whether you are a busy mom, a busy professional, a senior or someone who has a disability of any type and anyone and everyone in between, I wanted to make sure that convenient quality hair care was accessible the people here in Colorado. I absolutely love what I do and making people feel good is my number one priority. I look forward to meeting you soon.
What Makes Us Different
Mobile Salon Pros is women-owned and operated. As Denver's first truly mobile hair salon, we're all mobile all the time, not just for special events like other 'traveling hairstylists'. Mobile Salon Pros is proud to offer a full range of salon services all from the comfort of your home, office, hotel, etc.
Mobile Salon Services
We specialize in extensions, balayage techniques, and bridal updos; however, we offer a variety of services to fit every need, including:
Haircuts for men, women, and children
Hair treatments
Full or partial highlights
Custom spray tanning
And more!
To see our services and pricing, please visit our Services page.
Where We Travel
Mobile Salon Pros services the greater metro Denver area (primarily within the 470 corridor). We travel to businesses, private residences, hospitals, hotels, photoshoots, and more, and bring all the equipment and tools you're used to in a typical salon environment.
We're happy to book appointments for individuals, couples, families, bridal parties, bachelorette parties, ladies' night out, post-baby in-hospital blowouts, photoshoots, and any other special event.
Whether you can't get to a salon or you'd simply prefer to enjoy the salon experience in the comfort of your home, Mobile Salon Pros can take care of all your hair needs. Book an appointment today!!
Willing to travel anywhere in the Colorado area for a travel fee. View our map to see where we travel for free.
Giving Back
In addition to hair, we're passionate about giving back to the community, which is why we've teamed up the Ronald McDonald House in Denver, the Mother House in Boulder, and numerous other organizations to provide free or discounted services for those in need.
If your organization is interested in partnering with Mobile Salon Pros, please contact us.